Welcome to Ryze Manufacturing
Ryze was born out of a passion for giving beauty and salon professionals the resources for success on their own terms. We don't believe that the sky's the limit for your success—there are no limits, and we're here to help you Ryze to heights you never thought possible.
We are a white label company that specializes in the production of natural skin and hair care products made with raw ingredients and DIY formulas that are customizable by you! We make it easy for you to create your own farm-to-salon haircare or skincare product line enhanced with the therapeutic benefits of pure essential oils and clean ingredients sourced through women-owned farms, producers and suppliers.
But that's not all; we have an ulterior agenda. We're here to Ryze women-owned businesses, black-owned businesses, and marginalized communities to create bigger revenue streams and put more jobs into the community through the best nature has to offer.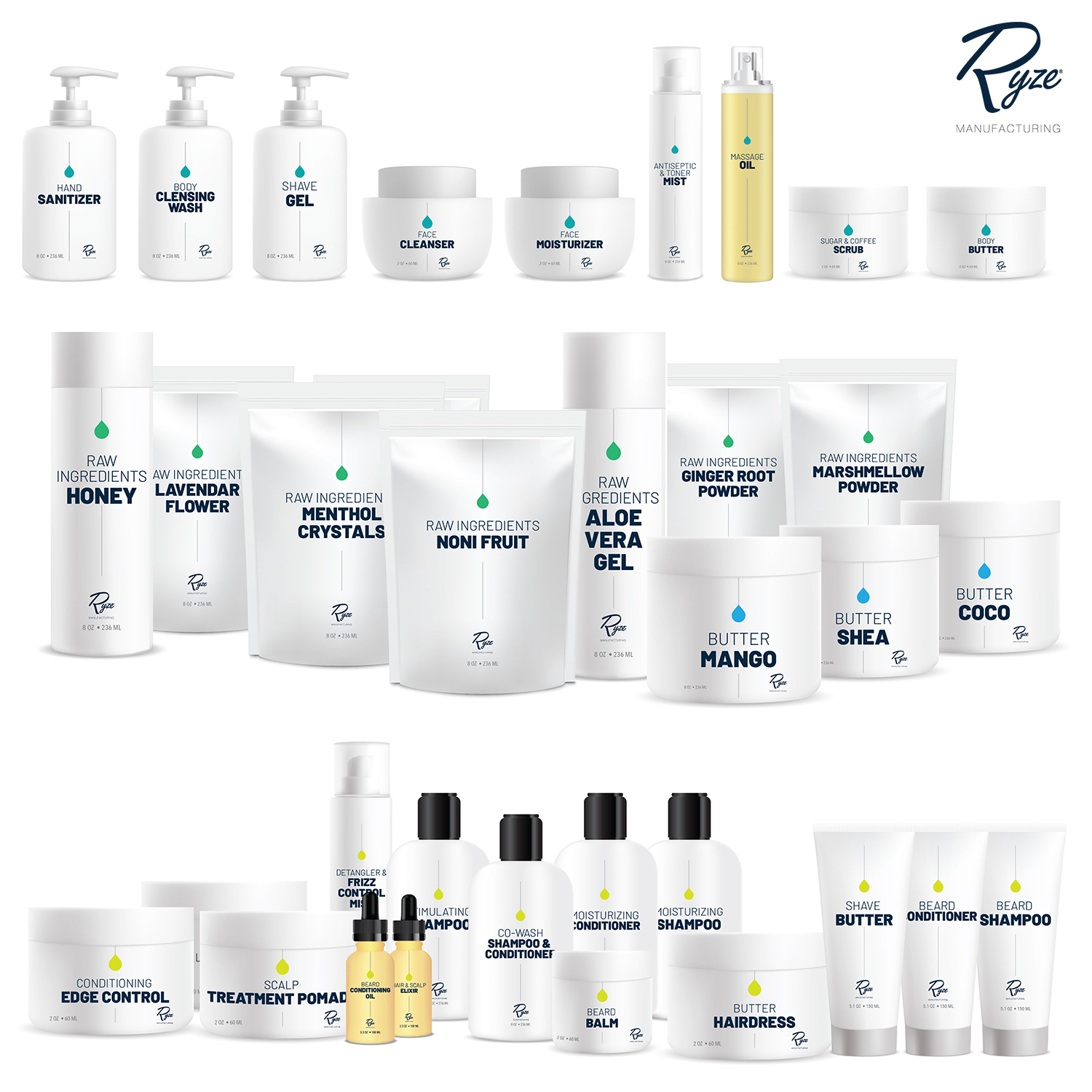 Our first-hand experiences surrounding family and friends battling diseases like cancer and diabetes served as a wake-up call for us to do better with what we put in and on our bodies. So we built Ryze on principles of using clean ingredients and formulas for our private label products. Our formulas are cruelty-free. They contain raw, natural and organic ingredients like Shea butter from Ghana or pure coconut and castor oil from Jamaica, and all of our products are formulated without parabens, sulfates, or toxic chemicals. Each Ryze product has been thoroughly tested for quality within the salon environment and has seen stunning results from thicker and healthier hair to improved and younger-looking skin.
OUR COMMITMENT TO COMMUNITY
Ryze Manufacturing spent years creating a woman-owned supply chain from women-owned farms and production facilities to the scientists we work with to formulate our products. Our goal is to help impact a global community of women and minority-owned businesses from the farm to the salon.
CEO and Founder of Ryze Manufacturing & Logistics Ryze Manufacturing
Inspiring beauty entrepreneurs to take ownership of their clients, expertise, and brands.
Hair has always been a part of SoJohna's life. Long before launching what is now a beauty manufacturer helping entrepreneurs grow their businesses and increase revenue, SoJohna was spending her childhood inside her aunt's hair salon in St. Louis, MO. By college, she was side hustling, doing hair in her dorm room at Clark Atlanta University while she worked toward her degree, her mind set on finding a "good job" in a field away from beauty. And while she spent a decade in corporate America transforming Fortune 500 companies, it was those early experiences that would become the foundation of a million-dollar hair business and the seed of a new ecosystem in beauty.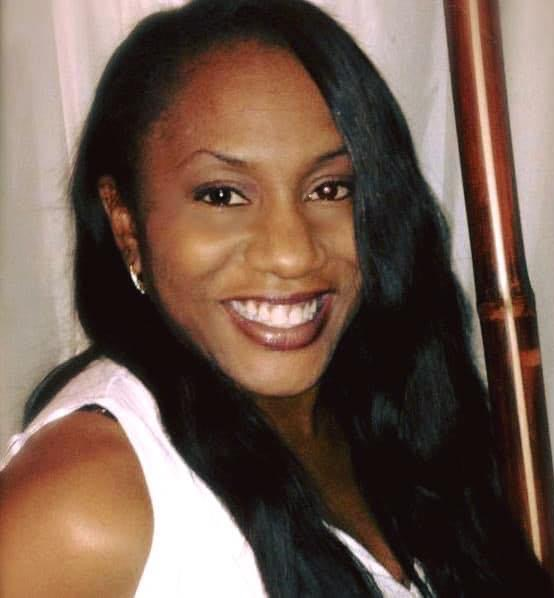 Making the transition from corporate America to beauty entrepreneur was simple for SoJohna. Where other people saw risk, she saw opportunity. Starting with what she knew best, her and her sisters rebranded their aunt's salon focusing on a signature style and service. But like any great entrepreneur, she recognized a core problem in their new business design. While the salon, Ladyz of Elegance was providing a professional service, they were depending on other businesses for their product needs. Like countless beauty professionals, Ladyz of Elegance was providing all of the service, with none of the control.
The Supply + Service Model
The solution was a business model that combined service with supply. In order to take control of their expertise, they needed products to compliment their services. With a starting investment of $25k, SoJohna and Ladyz of Elegance set off on the difficult path to create a customized private label product line for the Ladyz of Elegance brand. It was a massive success.
Launching a product line is no easy task. Between startup costs, finding suppliers, and eventually expanding your offerings, the barrier to create products is enormous. But, for beauty professionals, it's essential. Not only as a potential revenue stream, but for taking charge of your brand, your expertise and your business. This truth is what led SoJohna to begin offering private label and consulting services to beauty professionals in her communities. Using the 15 year foundation she built with Ladyz of Elegance to make it easier for beauty entrepreneurs to curate their own customized offerings with low start up costs and empowering them to take control of their businesses.
From those humble beginnings, SoJohna was able to see firsthand the transformative power of service when combined with supply beyond her own business. After years of helping beauty professionals grow and expand, she streamlined the process in an effort to make this opportunity more accessible to entrepreneurs around the world. Ryze Logistics and Manufacturing is bigger than business. It's an ecosystem. Creating more jobs and revenue for women, developing products that are cleaner and healthier for minority communities, and giving beauty professionals back their power in a space historically filled with challenges and obstacles designed against them. Ryze provides women and minority-owned businesses a chance to grow. A chance to expand. A chance to Ryze!
We make owning a brand simple
Watch our video to learn more
Why private label products?
Are you retailing products? How many hair care brands have you bought or referred to your clients? You are Unique. Your business is Unique. But chances are, your clients buy the hair care or skin care products you recommend from somewhere or someone else. It's time for You to make Your MARK! Create Your Own Private Label Hair/Skin care product line and Expand Your Brand. Your clients use various products everyday between visits, such as shampoo, edge control, antiseptic and body wash. Every time they touch your custom designed private label products they'll be thinking of You and Your business. Looking amazing between visits increases loyalty and generates more clients and customers for You, Your Business and Your Brand